Criminal Law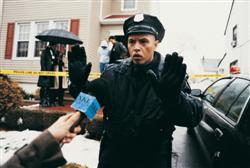 As you know, the United States constitution guarantees everybody a fair trial, and assumes all accused persons innocent until proven guilty. If you are facing criminal charges, you need a criminal defense lawyer.
Our criminal defense offices in Royal Oak, MI have dealt with virtually every kind of defendant. When you hire Elliot Margolis, you can feel secure that you are hiring a criminal lawyer who will use all the precedents and legal statutes available to argue on your behalf. Of course, there are criminal defendants who choose to defend themselves, but at The Law Office of Elliot Margolis, we know that if you want results, you need an experienced criminal defense attorney to handle every detail of your case.
Call The Law Office of Elliot Margolis right away to speak with a criminal defense lawyer.
Our Philosophy
Open communication is the cornerstone of our practice. I have built my practice on the core belief that openness and honesty in answering every client's question is a key to establishing a strong attorney-client relationship and to effective future representation.

That is why I welcome telephone inquiries and am thorough in my responses, whether you subsequently retain my services or not. My focus is always on you understanding your legal rights so you can make your decisions based on accurate, specific, concrete legal information.
Why Choose Us?
35 Years Of Experience
Convenient Payment Plans Available
One on One Consultations
Evening Availability
Highly Qualified
Has Represented Judges and Attorneys
Extremely Aggressive
One Block From I-75 & 696
Contact Us
Online For A Consultation!

Please fill the form below or for immediate response Call Us Today! 248-266-2539