Divorce Lawyer in Royal Oak, MI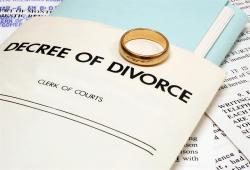 If you are dissolving a marriage in Detroit, divorce lawyer services from The Law Office of Elliot Margolis can help. This is a difficult and emotional time in your life. It helps to have an advocate in your corner, looking out for your best interests and fighting for you.

We know that the proceedings can be overwhelming and emotional. The decisions that you make now can affect you for the rest of your life. Don't let your judgment become clouded by stress and emotion. We have over 32 years of experience and have represented both judges and other attorneys. We will aggressively fight for you to ensure that you get what you deserve. We will assist in every aspect of your case, including:
Mediation support
Property and asset division
Child support, visitation, and custody
Alimony
Our office offers one-on-one consultations for your ease and comfort. We even offer evening appointments to better suit your schedule. Our clients also benefit from flexible payment options so that you can ensure that you are getting the highest quality of representation within your means.
Deciding to end a marriage can be difficult, but you don't have to go though it alone. If you are a resident of Detroit, divorce lawyer assistance is only a phone call away. Contact The Law Office of Elliot Margolis to schedule your initial consultation today.
Our Philosophy
Open communication is the cornerstone of our practice. I have built my practice on the core belief that openness and honesty in answering every client's question is a key to establishing a strong attorney-client relationship and to effective future representation.

That is why I welcome telephone inquiries and am thorough in my responses, whether you subsequently retain my services or not. My focus is always on you understanding your legal rights so you can make your decisions based on accurate, specific, concrete legal information.
Why Choose Us?
35 Years Of Experience
Convenient Payment Plans Available
One on One Consultations
Evening Availability
Highly Qualified
Has Represented Judges and Attorneys
Extremely Aggressive
One Block From I-75 & 696
Contact Us
Online For A Consultation!

Please fill the form below or for immediate response Call Us Today! 248-266-2539