Family Lawyer in Detroit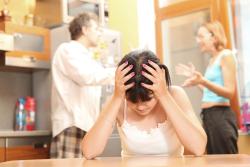 When you are in need of a Detroit family lawyer, count on the local legal expert that you can trust. At The Law Office of Elliot Margolis, we make it our goal to provide unmatched level of dedication to our clients. Over the last three decades, we have helped people dealing with domestic issues, so we understand what you are going through. Disputes can occur within any family and at times outside legal assistance is necessary.
This field of the law governs many legal issues that families may need to deal with. We handle a number of different cases, including:
Custody and parental visitation rights
Divorces
Adoptions
Domestic abuse
Prenuptial agreements
Legal agreements between couples of same or opposite sex
Over the years, Mr. Margolis has help several clients to resolve their legal disputes, and he has represented judges and attorneys. When it comes to defending our clients, we are extremely aggressive. Our office is conveniently located one block from I-75 and 696, and we can provide our clients with payment plans. We have standard office hours, but we also have evening availability for appointments to work around your busy schedules.
For a Detroit family lawyer that you can count on, call The Law Office of Elliot Margolis today for your one on one consultation with the attorney.
Our Philosophy
Open communication is the cornerstone of our practice. I have built my practice on the core belief that openness and honesty in answering every client's question is a key to establishing a strong attorney-client relationship and to effective future representation.

That is why I welcome telephone inquiries and am thorough in my responses, whether you subsequently retain my services or not. My focus is always on you understanding your legal rights so you can make your decisions based on accurate, specific, concrete legal information.
Why Choose Us?
35 Years Of Experience
Convenient Payment Plans Available
One on One Consultations
Evening Availability
Highly Qualified
Has Represented Judges and Attorneys
Extremely Aggressive
One Block From I-75 & 696
Contact Us
Online For A Consultation!

Please fill the form below or for immediate response Call Us Today! 248-266-2539